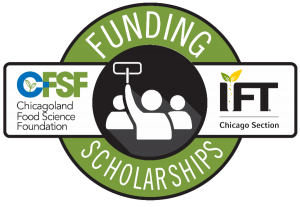 Donations Sought for 5th Annual CFSF Silent Auction
Auction Scheduled for May 1-12, 2023
As part of the Foundation's strategy to raise funds for scholarships, we are running a silent auction.
Online Silent Auction opens Monday, May 1 at 9 AM and closes May 12 at 5 PM
How you can help
The auction is in need of donations! Donate items to the auction or make a donation. We are looking for items in the following categories:
Chicago – Second to None!
For the Love of the Game
What's for Dinner?
You Deserve to be Pampered
All companies will be recognized for their donations. All donations are tax deductible.
If you have an item to donate email BusinessOffice@ChicagoFoodScience.org. To donate money at one of the donation levels click the Donate button below.
All donations needed by Friday, April 21, 2023