16th Annual CFSF & CSIFT
Golf Outing at Cog Hill
Funding Scholarships and Outreach Programs

Chicagoland's 3rd Largest Golf Outing – Join us for a day of golf at the best golf course in the region!
Join friends of Chicagoland Food Science Foundation and Chicago Section IFT members and friends at our 16th annual golf outing at beautiful Cog Hill Golf & Country Club in Lemont, IL. This historic course is challenging for serious golfers and a natural setting for duffers!
Cog Hill Golf, a Jemsek Golf Facility, is a historic 72-hole public golf facility located near Chicago. Dubsdread (Course #4) has been awarded "America's 100 Greatest Public Golf Courses" by Golf Digest and is Rated #1 in Illinois-Golfweek.
Begin the day at the driving range and putting green to prepare for a great day of golf. Shot-gun starts at 10 AM so be ready to drive your cart to your starting hole. Lunch and drinks are available on the course at your convenience.
After a great day golfing join us under the tent for social hour with hors d'oeuvres followed by a delicious dinner buffet and our legendary raffle.  All proceeds go to the CFSF Scholarship Fund!
8:30 AM – 10:00 AM: Check in
10:00 AM: Shot Gun Start (Exception is Dubsdread)
Lunch on the course: included with Golfer Registration
Around 3 – 4 PM: Social Hour and Dinner Buffet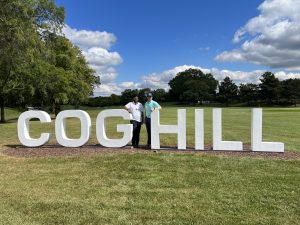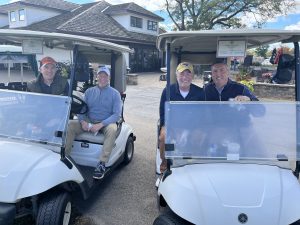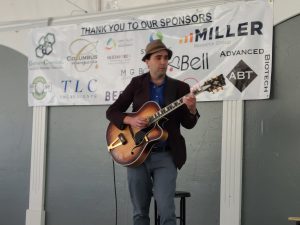 Pick the course that best matches your ability
No refunds after September 13, 2023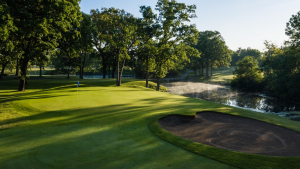 Courses 1/3
Sold Out
Testing, but not overpowering, best describes these golf courses. The layout routes through gently rolling, wooden terrain and offers a nice blend of lengths and difficulty, requiring a range of shot-making ability. The course features enough sand, woods, and water to test the accomplished player without punishing the beginner.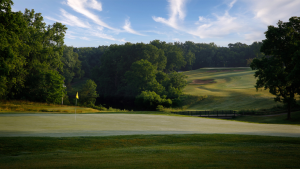 Course 2 (Ravines)
The sporty, championship layout is routed through wooded, rolling terrain and challenges golfers with ravines on nearly half of the holes. Unique to the RAVINES course is the closing "19th hole." The challenging par-3 offers a testy putting surface and a memorable end the day's golf match.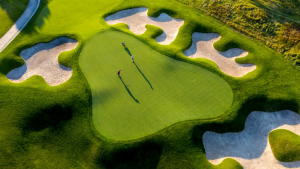 Course 4 (Dubsdread)
Sold Out

True to its name, this natural-style championship course places a high demand on shot-making ability by providing tight landing areas combined with heavily bunkered, large undulating greens. Over the years, DUBSDREAD has challenged professionals and amateurs alike while hosting numerous PGA Tour and USGA tournaments.
Dubs registrations are tee times based on order of registration with first registrations starting at 10 AM and others will be scheduled before and after 10 AM. Includes most contests.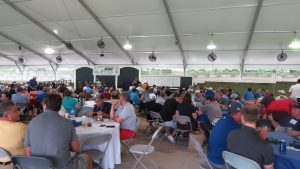 Dinner Only
Dinner will be around 3-4 PM under the tent.
The BIG Scramble (Exclusive)
King of the Links (Gold)
Par for the Course (Silver)
Masters of the Hill (Bronze)
Eagle Lunch (Exclusive)
Birdie Breakfast Bar (Exclusive)
Helicopter Drop (Exclusive)
Golf Cart (Exclusive)
NEW! These sponsorships include boxed lunches – a deli wrap, chips, fruit and candy bar.
One Putt (Hole / Tee Sponsor)
The Hole-in-Won (Hole in One Sponsor)
One Putt Wonder (Putting Contest)
Strokes of Genius (Skill Prize Sponsor)
Beverage Station
Refreshment Oasis (Beverage and Hole)
Logo Ball Sponsor
Golf Tee Sponsor
Goodie Bag Sponsor
Goodie Item Sponsor
Raffle Prize Sponsors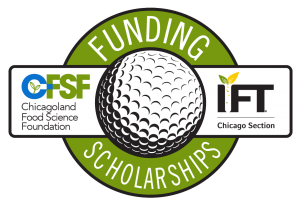 Last year's outing raised almost $30,000 for scholarships!
Help us to meet our goal of raising at least $30,000! Sponsorships are a great value and donating a raffle prize makes our prizes great, sells more raffle tickets, and saves us money in purchasing them!